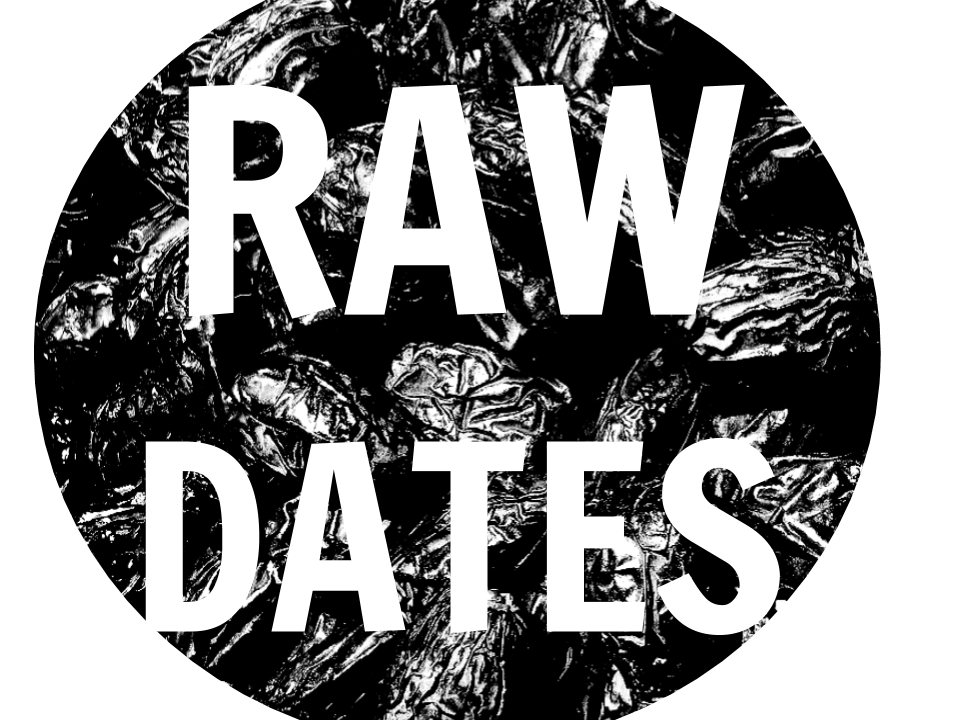 Raw Dates is an interdisciplinary improvisation series in iii's program organized by Wen Chin Fu and Riccardo Marogna.
Inspired by the Amsterdam-based Oorsprong series, Raw Dates aims to open a playground for a group of curators to present unexpected and mixed 'blind date' lineups in the broadest multi-disciplinary sense.
Lineups will be social and artistic experiments at work. The audience is presented with a work-in-progress scenario; the process of real-time creation. All process, no expectations. The curators, performers and the audience themselves are invited to take their chances, risks, and trust the results.
Curator: Lam Lai
Lam Lai, is based in The Hague. She was trained as a composer. Her activity as a composer is not limited to instrumental music, but it is also present in her multidisciplinary works which are predominantly electronic sounds and performative acts. She also works as a producer and curator, recent productions include a global art streaming event 02022020.space in Feb 2020 involving more than 100 artists from 35 cities, and a sound-based platform Sonic Ecology Digital Conference advocating environmental awareness and engagement in Hong Kong.
Robert Kroos / sound artist, designer, collector
Robert Kroos is a Rotterdam based musician, sound designer, and field recordist exploring music and sound in all its manifestations. He prefers to use his skills to support film, animations, and installations. Lately, his interests focus on sine-waves, the proximity of sound, binaural recording, and brainwaves. His collaboration works include installations in Eye Filmmuseum Amsterdam, De Singel Antwerp and films programmed at IFFR Rotterdam.
Masha Bronnikova aka Mab'by / poet, voice performer
Masha Bronnikova aka Mab'by has performed her rhythmic multilingual poetry and songs all around the world in collaboration with musicians and collectives. In the Netherlands Masha performed at Into the Great Wide Open, Ruigoord, De School, Arnhem Museum, multiple galleries, OT301 Radio, Wunderbar (Worm) and many more. Currently Mab'by is based in Amsterdam where she has been organizing cultural gatherings, concerts, exhibitions and initiating new collaborations.
Lizzy Bax / Visual Artist
After graduating from the Royal Academy of Art (KABK) in 2013, she was rendered physically incapable of creating art. Starting 2021 – to deal with what happened – she started experimenting with new mediums. In her own words: "My work consists of intuitive figures in the shape of everyday objects and gestures. They serve as vehicles for me to engage with my feelings about struggles in positive, playful ways."
Christian Smith / Percussionist
Christian Smith is a percussionist, DJ, music teacher, video artist, and landscaper in The Hague. He plays composed music with Oerknal (NL) and Gyre (CH), and improvised music with Todo Modo and The Warp (NL). In 2020, he released an album of his own music made up of field recordings, voice, and percussion loops, called 'Blue Scatter'. In 2021 a new project by Contrafacta (duo with Jesse Broekman) will release an album of 'ambient free jazz and speed drumming' on Moon Villain (USA), and Oerknal will release an album of music by composer Lewis Nielson on 7 Mountain Records. In 2022, he hopes to stop Scaping-Land and to return to doing music and art full time.
Raw Dates #5
Date: Saturday 25th September
Location: iii workspace
doors open at 20:00
Event starts 20:30