Labyrinth: A small thank you for sticking with us during the pandemic.
WORM opens its doors for a day of creative adventure throughout the whole building. We showcase all forms of arts and socio-cultural endeavours, from hip hop to performing arts, readings, live radio and films, deejay sets and animals dancing on Instagram and a rest and crèche zone. There may even be fresh hummus.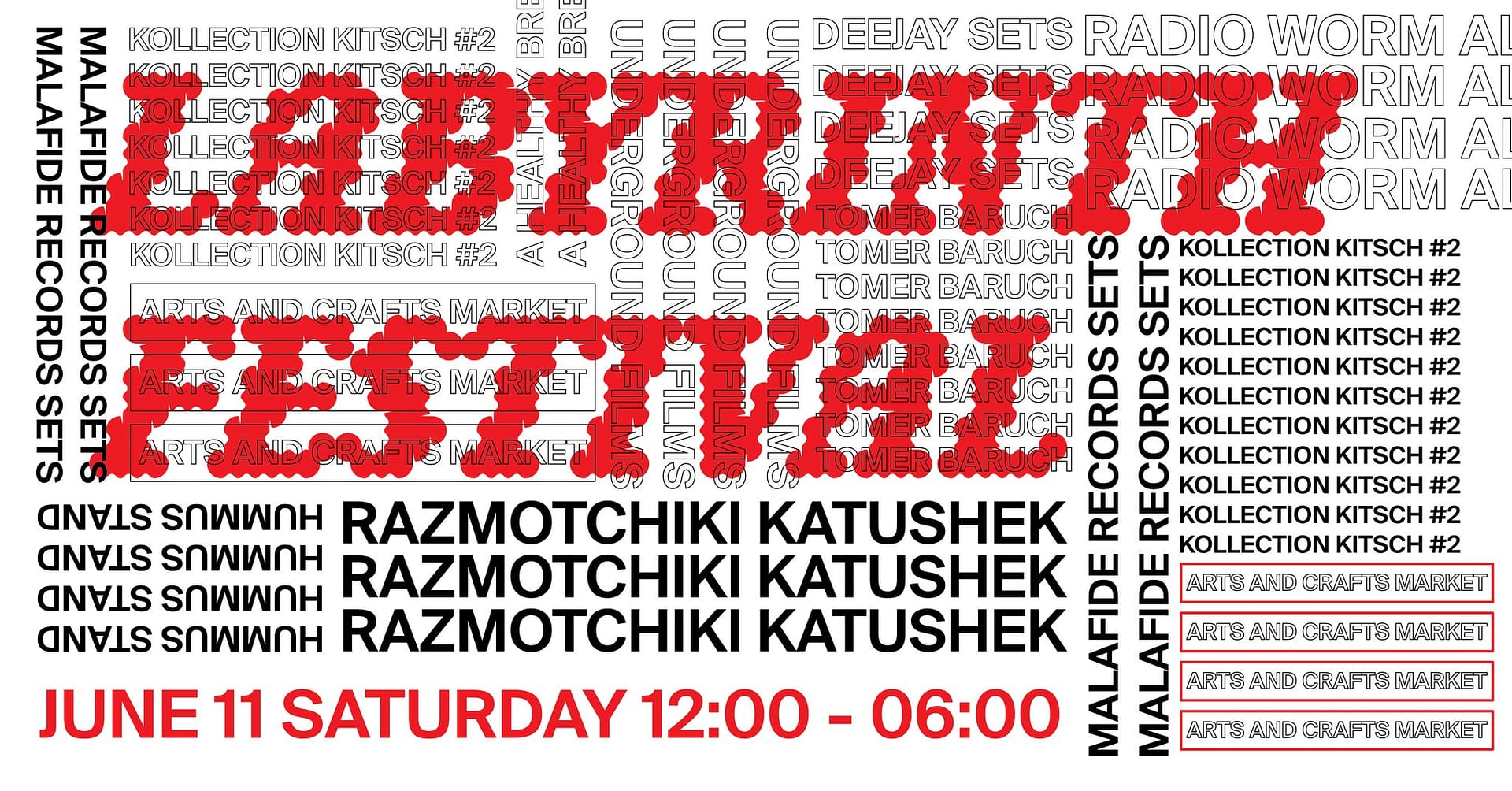 TO LISTEN AND DANCE TO:
Malafide Records (Dj sets)
Hip Hop Terminal (Open Mike Battles)
L'orne & EVEBIŌN (Concert)
RAZMOTCHIKI KATUSHEK noise duo (Performance)
Tomar Baruch (Performance)
Mila Black X Taylan Alan
TO SEE:
Film programme with
Analogue Films from Filmwerkplaats
WORM. FILM. RAVE featuring Alleen de Havens (NL) & Four Pills at Night (Kosovo)
Mother Schmuckers (2021)
Trippy Stoner films with Stonerama
Art Performances by:
Wet DreamzZz:
Magdalena Petrova, Lili Ulrich and Ratri Notosudirdjo
Exhibiton by:
Kollection Kitsch featuring:
Jard van Everdink, Tom Putman, Matthijs Hannink
Giulia Fuel, Yassin Salim, Nils Gunnars, Kari Robertso
TO DO:
Dumpster Dive into our VHS collection.
Train the body & do live drawing with Rotterdam's Queer Gym.
Try Hummus bites by Boaz.
Make zines with Cha4os Theory.
Play Art Bingo with Kollektion Kisch and win artworks!
TO SPLURGE ON:
The Art Market featuring Rotterdam creatives Jip van der Hek, Lisette Keyser, Donatas Tretjakovas, Iloy Drisdale & more.