Have you checked Steur? As part of Rotterdam Art Week it is open to visit and Thursday from 18h I'll be playing tunes.  Reserve a free ticket, Thursday slot 5. Hope to see you!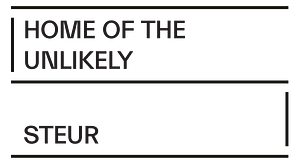 We are STEUR, a monumental beacon and driving creative force in Rotterdam's energetic M4H area. STEUR houses a carefully curated productive ecosystem that stimulates innovative entrepreneurship on a local and international level.
Mission: Create a hardware & software approach which syncs high impact business with award winning culture.
Values: Stirring, Always active & in-progress, Monumental, High impact & historic, Experimental, Embrace the success & flaws